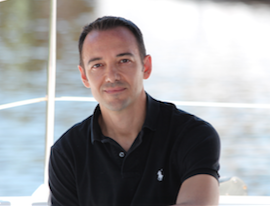 Derek Ottaviano
Derek's fascination for invention and design began early in his elementary years where he would take anything he could find apart, try to improve it and put it back together.  He leveraged his talent and affinity for creating new things, into a successful Biomedical Engineering career, where he has helped many companies bring countless lifesaving medical products to market.  Derek's career transitioned into Corporate Strategy, Portfolio Management and later into Medical Device Consulting where he focused on bringing large scale product opportunities to life through mergers, partnerships, joint ventures and global manufacturing.  Though Derek is passionate about his career, his hobbies and interests in surfing, sailing, kiteboarding, snowboarding, Diving and triathlons guide his life.  Joining his hobbies with business abilities to bring new products to people who need them is something Derek considers to be a privilege.  In Derek's very first triathlon his transition bag, car keys and all, got picked up by another competitor by mistake… It was no surprise that he felt The Run Lock was a product that runners and triathletes alike deserved to have.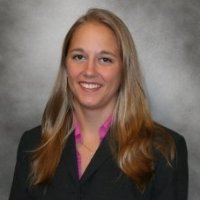 Rachel Ottaviano
Rachel Ottaviano has spent most of her life in New England, growing up in the mountains of New Hampshire and the beaches of Rhode Island.  During college, Rachel spent a year abroad, studying and working in Germany, earning her Biomedical Engineering and German degrees.  During her 10+ year Medical Device career, Rachel applied her engineering skills toward the development of new medical products and most recently built and led the Program Management Office for the fifth largest medical device company in the world.  Rachel's emphasis throughout her career has been on launching new, quality products focused on customer needs and patient safety.  Outside of her education and her career, Rachel has been an athlete her entire life participating in both team and individual sports including skiing, snowboarding, field hockey, sailing, and surfing among others.  With a passion for the outdoors and physical fitness, she now lives aboard her sailing catamaran in Florida where she enjoys her hobbies, running the beaches, exploring new islands, diving, fishing and of course bringing useful products to life!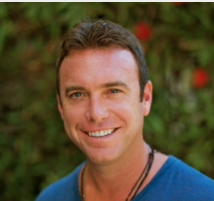 Alex Boylan
Alex Boylan has been running his entire life, which he proudly attributes to helping him win CBS's Emmy Awarding Winning Series: The Amazing Race 2.  An accomplished athlete, Alex was a starting soccer player at Jacksonville University where he helped the program make a run to The Division 1 Sweet Sixteen his senior year. Additionally he played for the semi-professional team Campinense in Campina Grande, Brazil.  After his soccer career ended, Alex kept training while competing in adventure races, mud runs, triathlons and more.  Professionally he is a co-founder of Around The World Productions, travel host and producer for programs airing on CBS, Travel Channel, National Geographic Int'l, Lonely Planet, PBS, WGN America, and more.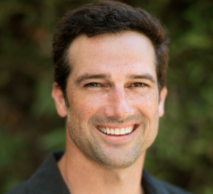 Burton Roberts
Burton Roberts has raced in more than 40 adventure races, triathlons, and mud runs including:  the Eco-Challenge, US Challenge, Balance Bar, Fog Dog,the Escape from Alcatraz triathlon (four times), numerous XTERRA and other sprint and Olympic distance races, Tough Mudder, The Super Spartan Race, and the Warrior Dash among others.  He is a CBS host andBrand Ambassador, was seen on CBS's Survivor:  Pearl Islands, Bravo's Battle of the Network Reality Stars, and hosted Fox Reality's Camp Reality. He is successful in business as a partner of Around The World Productions, has his MBA from the Kellogg School of Management, and is a proud Eagle Scout.